Disclaimer: This post contains affiliate links. This means that if you purchase a product I've linked, I earn from the referral. However, you don't get charged extra. Click here to read the full disclosure.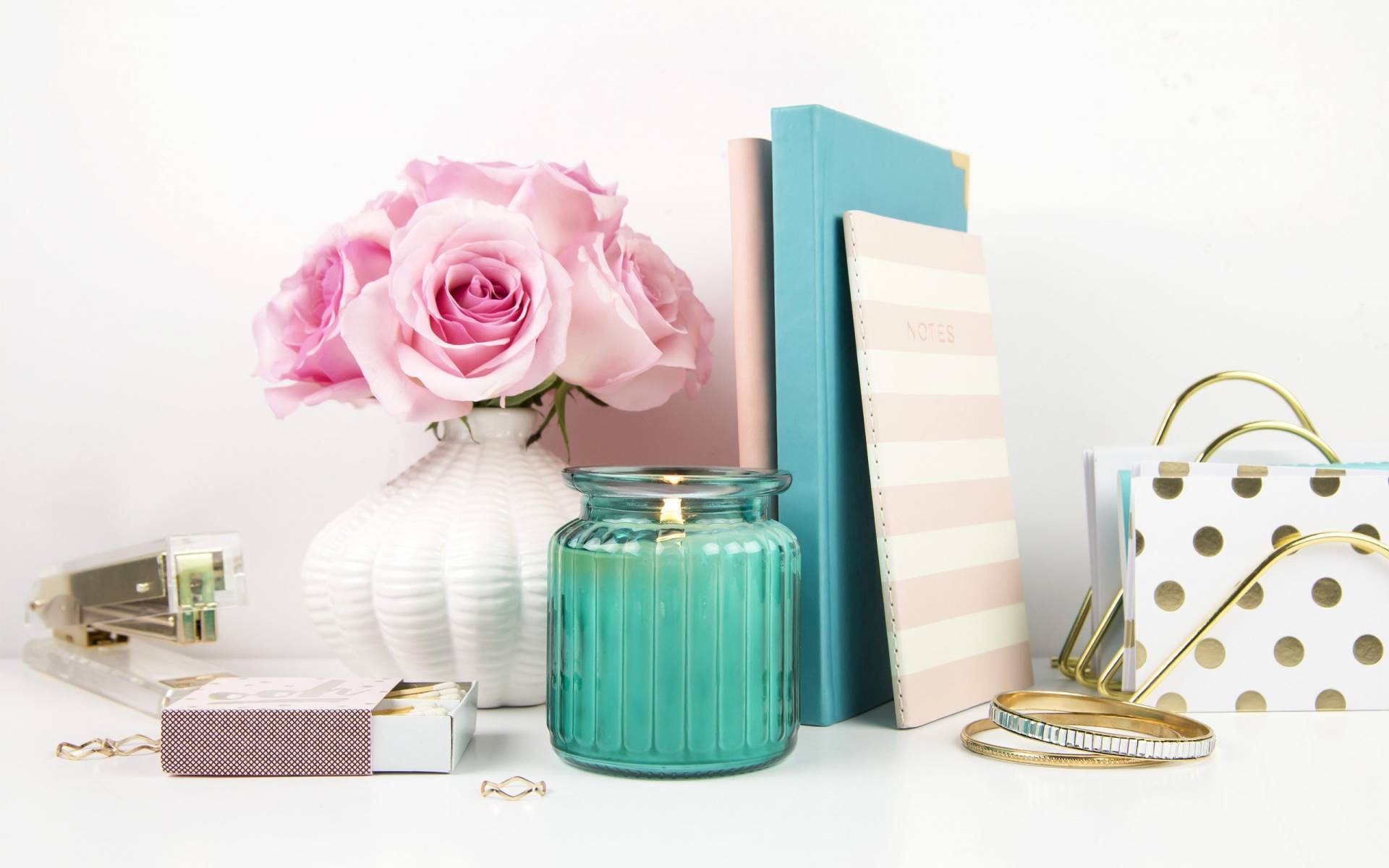 The imposter syndrome is one of the challenges bloggers, content creators and creatives face.
Up to 82% of participants in this study said that they experience imposter syndrome.
While the imposter syndrome is a shared experience, it doesn't mean that everyone who experiences it overcomes it right away.
If you're dealing with the imposter syndrome, it may even stop you from seizing a perfectly good opportunity that you do deserve contrary to what you think or feel.
Just like how these blogging fears hold you back from success.
Even as a full-time blogger, I've experienced moments where I doubt myself and feel like I don't deserve specific opportunities.
One such time was when a global education platform approached me to create a blogging course and become a teacher on their platform.
At first, I was in shock.
I re-read the email twice and double checked if it was really from that platform.
The timing was impeccable, too, as one of my goals for that quarter was to launch a course.
I was thinking of putting it off to another quarter because I was so swamped with my day job, and found it hard to balance growing my blogging biz.
Of course, I agreed, but as I started working on the collaboration, came the disbelief and doubt.
Who was I to create it?
I felt like a fraud.
What if what I taught was too similar to what was already out there?
I wanted to ensure that I put my twist to the topic I was teaching.
These thoughts almost stopped me, but I'm glad I pushed through.
Launching a course was something that changed my biz and helped me decide to go full-time.
So this post is for all you bloggers, creators and creatives out there who deal with the imposter syndrome and how you can tackle it so that it doesn't stop you from achieving your goals and overall blog vision.
Too busy to read the whole post? Pin this for later!
What is imposter syndrome?
It's the feeling that you're not good enough or that you don't deserve the opportunities or achievements in your life.
You feel like you merely "got lucky" with your achievements.
If you're experiencing feeling like you're a fake, you're not alone.
Millions of people experience this syndrome.
I've experienced it too time and time again.
What's important is not to let it stop you from living the way you want to and achieving your dreams.
How it stops you
Similar to how landing that fantastic opportunity to create a course trigged the imposter syndrome and almost stopped me, it can hinder you from growing and going after your goals.
When you feel like a fake or that you don't deserve an opportunity that has come your way, you tend to self-sabotage.
And with self-sabotage comes inaction or even the decision to abandon the opportunity entirely.
You may feel overwhelmed or even stuck with what to do next.
You may even try to back out of said opportunity or decline it altogether.
Or it could affect future opportunities in the sense that you decline them because you feel like a fraud.
But don't let the imposter syndrome stop you from living your life.
You deserve your dreams.
You are already worthy of them just by desiring those dreams.
No one should tell you otherwise.
But what do you do if you still feel negatively toward an opportunity or situation?
I've compiled a list of action steps you can do to tackle the imposter syndrome.
How to Tackle the Imposter Syndrome
It's normal to struggle with overcoming the imposter syndrome from time to time.
Here are a few tips that have helped me in the past, which I hope will help you too.
Talk to the people you trust most.
Confiding your feelings to your support system can make you feel better.
Sometimes, it's about releasing all those negative thoughts and doubts from your head when you verbalise them to the people you trust most.
You feel safe being vulnerable with them because they'll listen to your insecurities without making you feel worse.
Having a reliable support system or people you can lean on during times like this will give you the bravery to believe in yourself and your dreams.
Talking to my support system is what I did when the imposter syndrome hit hard when I had to create a course.
I had the topic approved by the global platform, but when it was time to create the outline with a script, I was stuck.
And I felt like giving up.
It was when I voiced out my fears and insecurities to my closest friends and family that they helped me see that what I was going through was the imposter syndrome and that I was overthinking.
After talking it out with them, I felt so much better and had extra confidence to believe in myself again.
Make a list of your past accomplishments.
When you're always focused working on your next goal, you forget to celebrate how far you've come.
Even the small wins make a collective difference in your growth.
No accomplishment is too small whether it's making your first affiliate sale, landing your first sponsored post or launching your first product, it all matters.
For you to remember to celebrate these wins, you'll want to create a master list of your accomplishments that you can look back on during your moments of doubt.
When the time comes to whip out this list, you'll realise that you've come so far and that it wasn't luck that led you to where you are now, but your hard work and perseverance. 
Weigh your options
What I mean by this is that when you're at that crucial crossroad deciding if you should give up or push through, think about the outcome of each decision.
What will happen if you choose to give up?
What about if you decide to push through?
What advantages and consequences will each decision create?
And if you're still stuck, ask yourself:
What is the worst that can happen if you do go ahead with the situation?
Alternatively, flip the situation and imagine what would be the best-case scenario?
For example, a renowned organisation approaches you to be the new host of their YouTube video series as they see you as the perfect fit for their campaign.
However thrilled you are about this opportunity, you fear that you'll suck or that you're not up to par with their expectations.
Thus, you're contemplating turning down the offer because you feel like a fraud.
This is where you can ask yourself, what's the worst that can happen if you say yes to them?
Probably that they'll fire you if you don't meet their expectations.
But the best-case scenario?
You will work on an exciting project where you get paid to do something you enjoy doing anyway!
And working on this project could lead to other opportunities.
Of course, sometimes the answers to these questions aren't as simple as this.
You have to see how your decision affects your family, relationships or even your career.
Only you can decide which decision is best for you.
Just make sure it's a decision you won't regret.
Create a list of easy, small action steps
Sometimes it's the pressure that we put on ourselves that tend to stop us from taking action.
Or the big looming task we've said yes to that we can't seem to start.
In times like these, what you can do is to break down that one big task into smaller and easier action steps.
Here are some examples of small action steps when creating a course:
Brainstorm topics
Choose topic
Create a simple outline for the chosen topic
Add bullet point descriptions for each section in the outline
The key is to make the items in your list as easy as possible.
That way, you won't be tempted to put it off because it's easy to get started on each task.
This action step is also something I've been recommending when you first set up your blog.
Recite affirmations
One of my go-to's when it comes to reframing negative thoughts are affirmations.
When you have many doubts and negative thoughts in your head, it can be hard to focus on the positive.
And hard to imagine the good.
So why not reframe your thinking into a more positive one with affirmations?
One of my favourite affirmations is from Manifestation Babe, which is this:
My success is inevitable, and I am always on the right path.
It's one of the affirmations I read to myself as part of my morning routine.
Affirmations can be as simple as "Today, I choose to believe in myself" or "I choose to see all the good that is in me."
And that's the fifth and final item in my list of how to tackle the imposter syndrome. 
The 5 Ways You Can Deal With Imposter Syndrome to Overcome It
To summarise, here are the five ways you can deal with the imposter syndrome.
Talk to people you trust.
Make a list of your past accomplishments.
Weigh your options.
Create a list of easy, small action steps.
Recite affirmations.
Now over to you:
What do you do when faced with imposter syndrome? Do you have any tips you want to share as well? 🙂