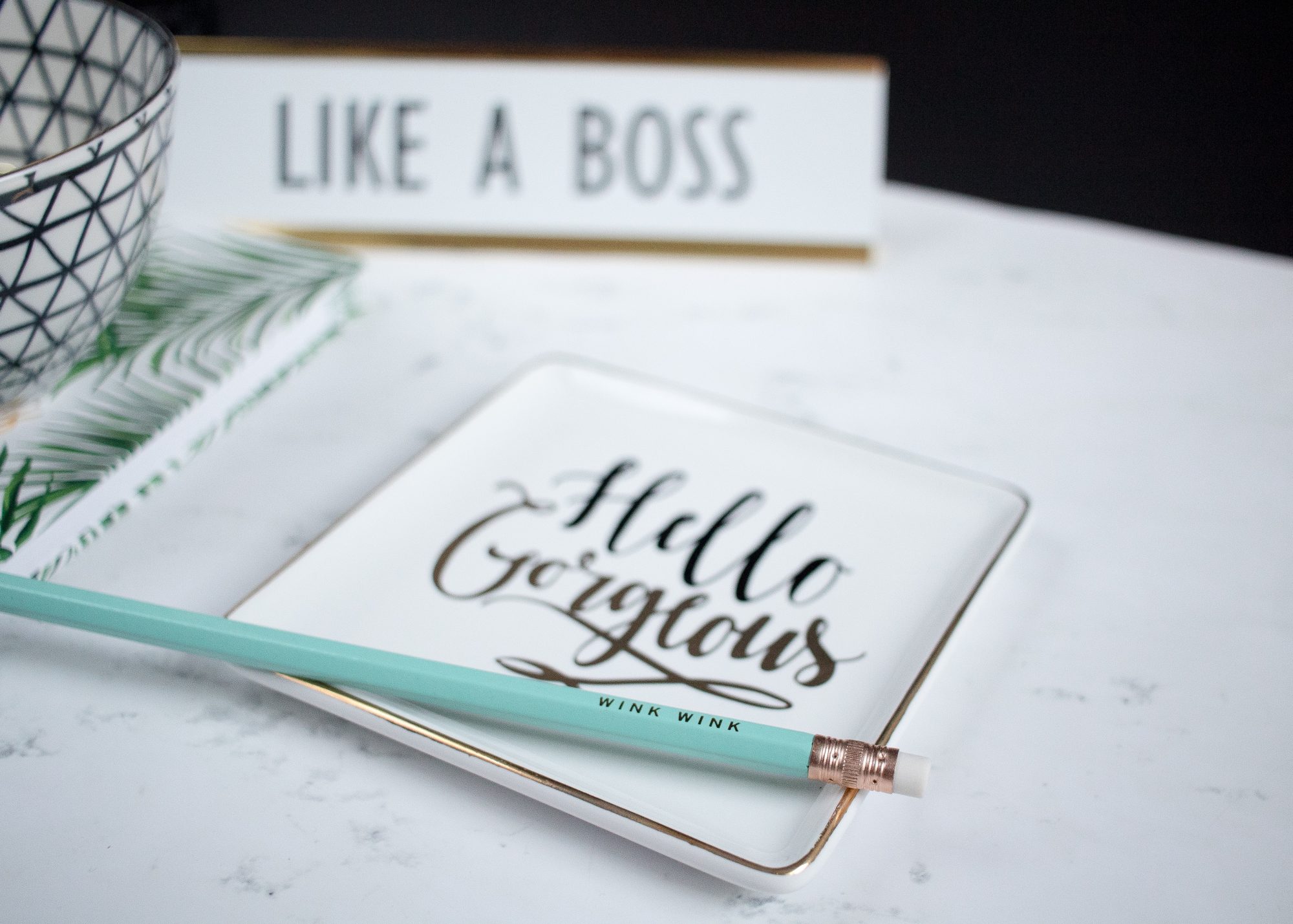 If you want your business to succeed, you have to have the right foundation and tools. You can't expect stellar results if you're not willing to invest in tools that will help build your authority. I mentioned a while back that there's a cost to set up your dream lifestyle.

In this section of the How to be a Successful Content Creator and Start a Blog Series, we delve into the topics choosing the best brand name, blogging host provider and blogging platform. I'll be sharing with you my top tips to help you choose, but ultimately it's up to you to decide what's right for you.

Disclaimer: I use affiliate links in this post, particularly for SiteGround as I am a SiteGround affiliate. This means that if you purchase a product linked in this post, I earn from the referral. However, you don't get charged extra. SiteGround only allows those who are at least 13 years old to avail of their services. Click here to read the full disclosure. 

How to Choose Your Brand Name

Your brand name–blog name or YouTube channel name–is one of the first things people will notice about you. And that's why choosing your brand name can be a daunting task. Of course, you want it to stand out and be a name worth remembering. A name you can stick with long term.

It may take you days or weeks to come up with a name you love. Don't overthink it and don't waste so much time on your brand name. I've done this in the past and I always wish I'd started sooner.

To help you in coming up with a brand or domain name (your account/website/channel name), here are my top tips:

Keep it short and simple – Do you guys ever remembering learning about "K.I.S.S." in school? Well, this technique can be applied in choosing your brand name. The shorter the name, the better. But don't pressure yourself if you can't think of the shortest name possible.
Make it easy to remember and spell – This ties in with tip number one. Whether you choose a short name or one that's slightly longer, make a name that's easy to recall. This was one of the mistakes I made back when I re-launched my music blog. I was so focused on wanting the name to be music related that I chose a french term that was hard to spell, and thus harder for new readers to find. Every time I told people my blog name, I'd have to tell them the proper spelling, but it was sure harder for them to recall.
Choose something relatable – Choose a name that relates to the content you'll be creating and represents it well. For example, there's a healthy food blog entitled "living the healthy life." You can right away what it's going to be about. Even though it's a bit long, it's still easy to remember.
Don't be afraid to use your name – If you want to use your name, then, by all means, do so. Originally, I didn't want to use my name because back then I had a music blog and really wanted the name to be related to music. Then when I launched another blog, I still chose another name. Part of me felt like if I used my name, it would automatically mean what I wrote about was my life and also part of me wanted the focus to be on the content I created–my art–and not me. Later on, I realised that I was just hiding behind those other names because I was afraid. I was afraid that my using my name, it would seem so superficial and that whatever I created and put out on the blog would limit myself. I was also afraid of putting myself out there too much, but hey, ever since I made the decision to just go with my name, I'd felt liberated. As if I'd conquered that doubt and fear.
For me, I spent extra time choosing a domain because my username on Facebook, Instagram, Twitter, and Pinterest was @izzmatias while my YouTube account was IzzyMatias. Now I was tasked with deciding whether to choose izzmatias or izzymatias as my domain name. In order not to get stuck and waste so much time, I created a pros and cons list. If I could take the username of izzymatias across all platforms, I would. Since it was already taken in some social networks, I'd be proactive about it and see it as an opportunity. Instead of spending days unable to decide, I opened up a blank Word document and began my list.

Before you go ahead and decide on your final brand name, make sure it's available on all platforms. Act fast and reserve them on all platforms you plan to use so that no one else takes it.

Brainstorm. Go out and get inspired. Make a pros and cons list if you can't decide among a number of names. Ask your family or friends for help, but ultimately choose the name that that feels right to you. A name that you can really connect to and feel that encompasses the brand you're building.

PIN THIS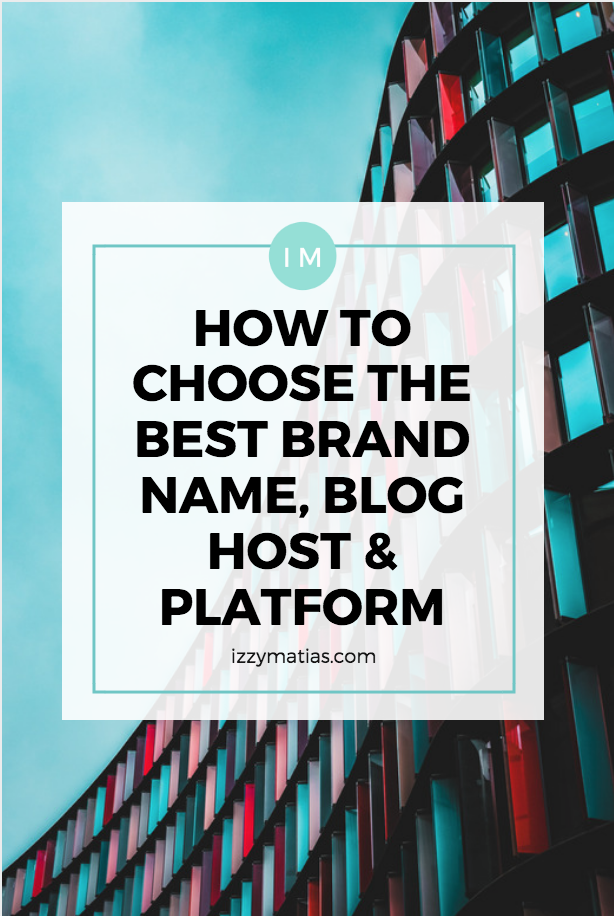 How to Choose Which Blogging Platform is Right for You

There many blogging platforms for you to choose from, so how do you know what's the right one for you? You've got platforms like Blogger, Blogspot, Squarespace, Tumblr, Wix, WordPress.com, and WordPress.org. How on earth do you choose one? This could be another roadblock that could leave you feeling overwhelmed and stuck. It sure was one of the roadblocks I had encountered.

When you're starting out, you'll be tempted to go with a free blogging platform. However, if you've got a business mindset, a free platform won't do. Do you remember the social media site Multiply and how it shut down a couple of years ago? If you didn't get a chance to save your files (I'm one of those who didn't), all your content on that platform was deleted when the site shut down. Imagine if this happens to any of those platforms one day, all your hard work is gone. It's so painful to think about.

With a self-hosted website, you're in charge of your data and your content. Be sure to always back up your site in case of anything.

Free blogging platforms can only get you so far. They'll probably be able to meet your requirements for a while, but when you want to take your brand to the next level, you might need certain functionalities or WordPress plugins, then you'll have to upgrade.

For years I've been using a self-hosted WordPress platform. This is not to be confused with WordPress.com. With a self-hosted WordPress site, you have complete control over everything, meaning you have full ownership of your content plus it's a very powerful platform that allows you to really customise it the exact way you want to using plugins and themes.

Before launching this blog, I was contemplating on switching to Squarespace because I fell in love with its minimalist design for both its website themes and interface. I also loved its drag and drop features. It made me excited to create more content. I'm a sucker for beautifully designed content and platforms.

In the end, I stuck to WordPress because a lot of top bloggers still recommend WordPress plus I want to keep my capital as low as possible. Squarespace bills monthly and I wasn't ready for that kind of long-term investment.

Which Hosting Provider to Invest In

This is the part where I start to get a bit more technical. Before I go on, let me clarify what each term means:
Domain – your website address / the text in between "https://www." and ".com/.net/.co/etc" / or going back to our magazine analogy, the name of your magazine
Host – your host provider or where you're website is located or once again, going back to our magazine analogy, it's the paper you use when you print your magazine
Again, like blogging platforms, there are many hosting providers to choose from. If you want a great and reliable website, then you've got to go with a great hosting provider who won't let you down. I use SiteGround. It's highly recommended by other top bloggers and they have great customer service. Before jumping the wagon, I decided to test and see if they're support was as fast as people have said it was. Indeed, I couldn't even walk a few steps away from my laptop without getting a notification that I'd been attended to about my query if they're hosting plan came with an SSL certificate.

Since I want my website to rank well on Google, be as safe and secure, I wanted to invest in an SSL certificate. You know how some websites have "http" and then others have "https" in front of their domain name? The latter means it has an SSL certificate, meaning if any of your readers enter sensitive information, that information is secure. SiteGround's plans all come with a free SSL certificate, so I was thrilled about this. If I encountered any problems or had any questions about my site, I had peace of mind that I'd get customer support fast.

Here are some of the reasons why I chose to invest in SiteGround:

It's affordable – their cheapest plan is just $3/month!
They have great customer support, 24/7
The package comes with a free security certificate (SSL certificate)

It's GDPR compliant (this is super important to me!)
I'm currently using their Startup plan, but once I hit more than 10k views on this site, I'll have to upgrade. In the meantime, I'm super happy with my current plan.

Ready to proceed to the next part of the series? Continue the How to Be a Successful Content Creator and Start a Blog Series:

Disclaimer: I use affiliate links in this post, particularly for SiteGround as I am a SiteGround affiliate. This means that if you purchase a product linked in this post, I earn from the referral. However, you don't get charged extra. SiteGround only allows those who are at least 13 years old to avail of their services.
Click here to read the full disclosure. 
If you found this post helpful, please share the link. Thank you.